Provence organic extra virgin olive oil

The production of olive oils in France is very low compared to neighboring countries, Spain or Italy, since olive trees, because of the climate, can only grow  in the south-eastern part of the country, but its quality is considered as one of the best, due to specific varieties of olives, soil, climate and traditional methods of harvesting and cold pressing, that give it a fruity aroma and a very distinctive flavor.
       Provence olive oil has also a very low acidity level and high content of polyphenols.
We have selected some rich tasty olive oils directly from small organic producers we have met in Provence.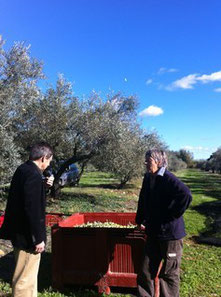 "Mas de Craponne" is a farm located in the plain of Crau, east of Arles city, run by Rey Family for 60 years.
       They are currently completing the process of organic farming conversion.
       They grow 3279 olive trees of AOC Provence varieties: mainly Salonenque, Aglandau, Cayon, Bouteillan, and other specific varieties such as Ascolana.
       They produce now 2 varieties of organic extra virgin olive oils: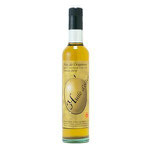 AOC Provence
It is a blend of 4 specific varieties from Provence: Salonenque, Cayon, Aglandau, Bouteillan. It is a fruity and spicy oil with aromas well balanced of cut grass, apple and raw artichoke.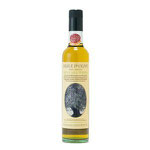 Ascolana Tenera
Made from only one variety, the tender olive of Ascoli, that gives an oil fruity and sweet, with harmonious aromas of truffle and artichoke. Known from ancient Roma for its delicacy, it was considered by Pline the Elder as one of the best.
It is a very unique olive oil greatly appreciated by the gourmets.
Noteworthy: These high quality olive oils are obtained by traditional mechanical process and are not filtered. That is the reason why you will find a sediment in the bottom of the bottle. This sediment does not alter the quality of the oil, it is insteed a quality guarantee, and of course, it can be used in the cooking in the same way you would used olive paste.